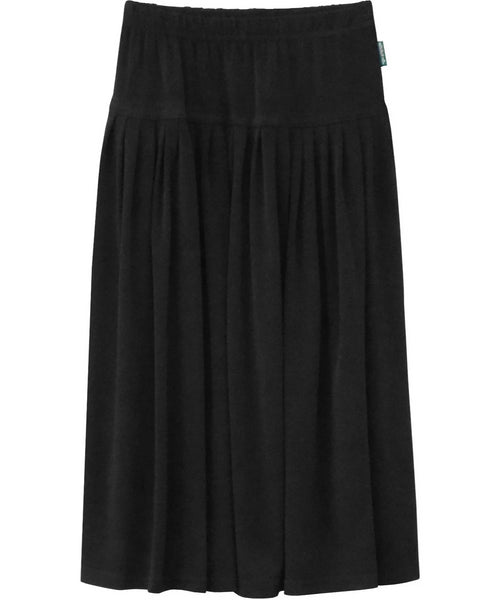 Girl's Original BIZ Style Long ITY Slinky Knit Skirt
6103S-BLK-S
Previous
Next
This is the same "GENUINE ARTICLE" Baby'O skirt that we've been selling worldwide for over 20 years. The soft subtle feel of our exclusive slinky knit gives this basic casual skirt a more dressy look. It's no wonder that this fabulous skirt has become a favorite to so many. It's generous wide sweeping bottom will give you the freedom to enjoy any activity you choose. Our classic long ankle length, covered elastic drop waist yoke skirt allows for growth while being one of the most comfortable skirts you're daughter will ever own.
Lightweight Polyester/Spandex stretch knit fabric

Covered elastic drop waist yoke for comfort and growth

Machine washable for easy care

PROUDLY Made in the USA

CHILDREN'S Size Specifications:..... XS (4/5) Waist 18"-21" Length 22"..... S (6/7) Waist 20"-23" Length 25"...... M (8/10) Waist 22"-25" Length 28"..... L (12/14) Waist 24"-27" Length 31"..... XL (16/18) Waist 26"-29" Length 34"
Add to wishlist