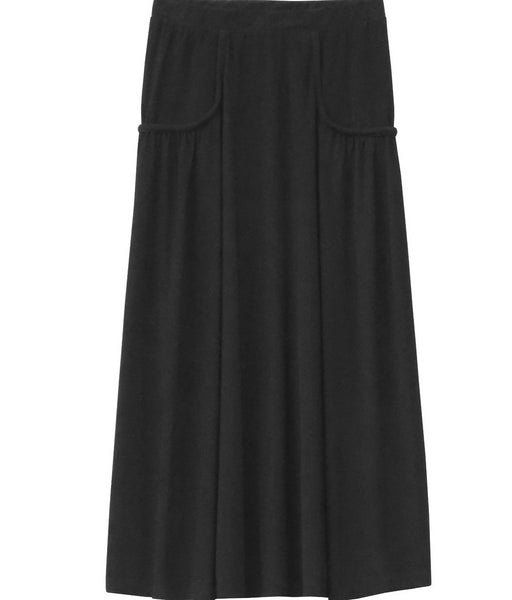 Girl's Black Faux Pocket Stretch Knit Ankle Length Skirt
6113-BLK-8
This is the perfect black, ankle length skirt, that can be dressed up or down. It's made from a light weight, stretch polyester spandex material, that's extremely comfortable. Made with a covered elastic waistband for comfort and growth, and just the right amount of gathering below the binded side faux pockets. This will surely be your daughter's most comfortable skirt.
Lightweight Polyester/Spandex stretch knit fabric

Covered elastic waist for comfort and growth

Easy to care for. Wrinkle and stain resistant. Machine washable.

Made in the USA

CHILDREN'S Size Specification: Size 6 = Waist20"/Length18", Size 7 = Waist 21"/Length 19", Size 8 = Waist 22"/Length 20", Size 10 = Waist 23"/Length 22", Size 12 = Waist 24"/Length 24", Size 14 = Waist 25"/Length 26", Size 16 = Waist 26"/Length 28"
Order by 1:00 PM EST for same day shipping!
Add to wishlist